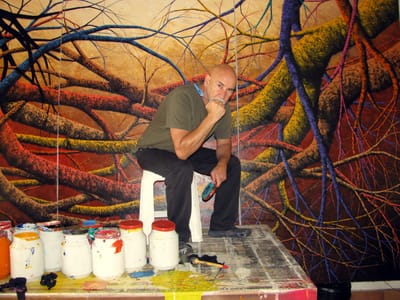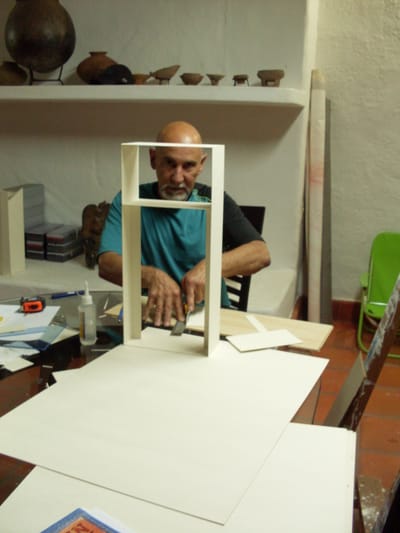 ALVARO DAZA
"In my creative loneliness,
I hear the deepest of myself"

ARTIST, SCULPTOR
1950: Bogotá, Colombia.
1970: Engineering, Los Andes University
1975-1978: Painting techniques with the Master Mary Sleguel.
1987-1993: Techniques. Formulas, The Beginning of the painting and Ancient Techniques.
1990: Style and original techniques, unique and unrepeatable.
HIS WORK
His work invites the imagination and it is a relief to the eye of the beholder.
Whoever carefully examines a painting or one of his sculptures, experience the embrace of the Caribbean; breathe the cold of the winter or yearn the distant, enigmatic and amazing Asia.

His nature has more colors than the real one, therefore becomes more enchanting and his abstract work, has the flavor of perfection, since the balance frequents all the spaces. The real ones and the imagined.
HIS ARTISTIC LIFE

Adventurous by nature, globetrotter, impenitent traveler.
Neighbor of thousands streets, possessor of power of another World, who carefully navigates among us.
Possesses an internal agility to receive knowledge. Researcher and lover of chemistry. With more than 100 exhibitions all over the world he had participated in tens of art exhibitions in different parts of the planet, with emphasis in Asia.
He is a dedicated artist that leaves in each one of his beautiful arts, a piece of his soul, therefore that all of them look like illuminated for a superior being.